AppZonio Project Pricing | Rates
Below are the starting rates for common projects requested by our clients along with a list of typical services.
Please note that all custom programming projects and systems management contracts are quoted based on the specific requirements of the client and the fees shown below are provided as a general guideline. Therefore, your quoted project total may be lower if a package discount is applied or may be higher if a third party resource is needed to complete your specs.
Custom Programming Projects
$75/hr*
*Projects greater than 12 hours of development time will be billed at a discounted package rate. Standard discounted rate is $60/hr (20% Off).
Custom PHP Applications
Shopping Cart Modifications
3rd Party Code Debugging
3rd Party Code Modifications
Application & Usage Reports
Website Feature Add-Ons
Mentor | Developer Training
The above development rate does not apply to professional onsite photography services and/or video production services which are typically billed by a third party provider
Server & Site Management
Management plans start at $720/year per site or server.
Web Servers
Application Servers
Database Servers
Firewalls and Load Balancers
Redundancy & Mirroring
Backups & Updates
PCI-DSS compliance
Site Content Updates
Social Media Postings
Traffic and Sales Reports
SEO For Managed Site(s).
Mobile App Development
Complete packages start at $3,600.00.
App Planning and Design
Front-End App Development
Back-end Development
API Development
Application Server Setup
App Submissions To Google and Apple
App Promotion & Monetization
App Updates
App Usage Training
App Feature Additions
App Usage & Security Auditing
Project FAQs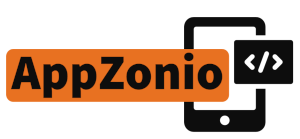 How does the project quote process work?
Upon receiving a quote request, a developer will contact you to discuss your specific project requirements and provide a free, no obligation quote.
If your project requires other 3rd party providers for completion, you will be provided a detailed breakdown of all services that we will be doing and any services that will be outsourced. You wil also be given the option of paying the 3rd party providers directly. Typically the only services that we outsource are professional photography and onsite video filming.
What payment methods do you accept?
We accept Visa, MasterCard, Amex, Discover, Paypal and business checks. Most projects are billed directly through our site and you can pay online.
For projects under $450.00, the entire balance is due upfront prior to the start of the development process. Projects $450 and greater are billed 50%/50% where half is due upon the start of the project and the balance is due within 14 days after the project launch.
How can I contact AppZonio for a quote?
You can call us M-F 8AM-6PM PDT at (800) 421-4782 or you can submit an online quote request.
If you prefer to do a video conference, we can do a SKYPE or ZOOM call at a convenient time. Please email [email protected] to schedule a video call.
Do you provide support after the project completion?
Yes, we 100% support all application projects.
Any issues or bugs that come up that are inside the original project scope are typically resolved free of charge for up to 1 year after the project launch. Any additions to the original project scope will be quoted and then billed out as a new project however.